Wed, 18 Jan 2017 10:33:28 +0000
@rmackay9 wrote: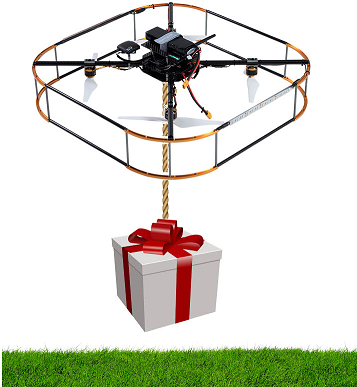 Congratulations to Peter Barker for winning the "Best Contribution of the Month" for Dec 2016 for his Package Place Feature (video here).
This new mission command (which will be released with AC3.5) allows a vehicle to deliver a package autonomously without the vehicle actually touching down. It accomplishes this by carefully monitoring the motor level until it detects the package touching down. It then opens the gripper to release the cargo. This is very handy especially for delivering packages on surfaces (i.e. mountain sides or ... Read more

Postings: 2, Participants: 2
---
Fri, 13 Jan 2017 01:13:47 +0000
@olivierb wrote:
Not new, but In Case U Missed It:
Two beautiful chase videos featuring UAV3000s running Arduplane on Pixhawk 1. The UAV3000, a 3 meter wingspan composite plane, was previously distributed by Hobby King but has apparently been discontinued.
Credits:
- "UAV 3000 & Gretna Tasmania": Locky Gardner
- "Chasing the UAV-3000 !!!" Mel Johnson. Pilots: Mel Johnson, Jonathan Challinger
.
Read more

Postings: 1, Participants: 1
---
Thu, 12 Jan 2017 00:46:56 +0000
@craigelder wrote:
Read more

Postings: 2, Participants: 2
---
Wed, 11 Jan 2017 03:27:06 +0000
@tridge wrote:


Huge congratulations to team AKAMAV from Germany for winning the 2016 IMAV competition. Great to see an ArduPilot based vehicle winning another big UAV competition!
Read more

Postings: 2, Participants: 2
---